You Are Awesome
by neil pasricha
Written in Pasricha's trademark high-energy, takeaway-laden style, YOU ARE AWESOME is a 288-page hardcover from Simon & Schuster which offers a smacking takedown of our never-good-enough cell-phone culture and helps us develop resilience to shift from:
• change-resistant to change-ready
• failure-prone to failure-proof
• thin-skinned to thick-skinned
• and anxious to AWESOME
"Resilience is now a precious commodity and it's the underpinning of this terrifically helpful book by Neil Pasricha. YOU ARE AWESOME is more than a boost for your self-esteem, it's a perspective-setter for failure and success, and an homage to the amazing reserves of the human soul."
–MITCH ALBOM, author of Tuesdays with Morrie
"Do you have thin skin like the rest of us? The tool you need is resilience. Let this deeply researched book be your step-by-step guide."
–SUSAN CAIN, author of Quiet
"No one knows 'awesome' like Neil Pasricha, and here he explores how we can make our very lives more awesome. With real-life stories and a conversational style, he shows how we can move forward in the face of challenge to make our days more intentional and joyful."
–GRETCHEN RUBIN, author of The Happiness Project and co-host of the Happier podcast
Get Your Copy of You Are Awesome...
Simply buy the book, forward your receipt, and receive your free bonuses:
Access To A Private Live Q&A with me during the Book Launch Week.

Three Bonus Chapters. Receive three full chapters that were cut before the final manuscript was completed

Three Bonus Workbooks: All developed by my wife Leslie, a teacher, community leader, and mother of three:

The Parenting Workbook. How to use the book to grow as a parent and develop resilience with your family.

The Teacher Workbook. How to use the book to build community, strength, and a growth mindset in the classroom.

The Self-Growth Workbook. How to use the book to develop specific strategies to live a more resilient life.

The Cheat Sheet. A printable 1-page poster highlighting the nine secrets of the book in a handy reference guide.

9-Part Resilience Video Series. A series of short videos where I address major topics from anxiety to stress to failure.

Recommended Reading List. Get my private list of "10 Books Everyone Should Read To Build Resilience."
7 Things This Book Will Teach You
The single word that keeps your options open after failure (Page 23)

How the spotlight effect fools your brain into thinking poorly of yourself (Page 51)

What every commencement speech gets wrong (Page 147)

3 ways to dramatically accelerate ability to learn and adapt (Page 151)

The 2-minute morning practice that helps eliminate worry (Page 181)

The reason you shouldn't buy the $5 million Manhattan condo (Page 201)

Why you need an Untouchable Day (and how to get one) (Page 223)
…and much more.
"There are few things more certain in all aspects of life than set backs ! Finding the resilience to, not just cope, but take these in your stride and ultimately learn from them is a critical skill in today's unpredictable world. Neil's book provides an invaluable framework and toolkit. Full of practical ideas and suggestions, supported by personal anecdotes and stories that bring them to life. Neil has done it again, produced a personal, practical and universal guide to life"
–DAVID CHEESEWRIGHT, Former President and CEO, Walmart International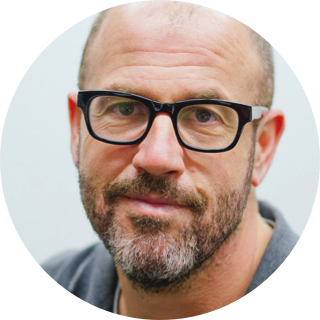 "I have been through struggle. I have been through loss. And I have had to get stronger. Resilience is a muscle that hurts to build. What would have made it easier? Neil's words. This book. A recipe for thickening our skin in thin-skinned times."
–JAMES FREY, author of A Million Little Pieces
"Neil was an incredibly quiet, shy, and curious student in my classroom over thirty years ago. I have long retired from teaching and am now watching as he becomes the teacher for me and many others. This is a guidebook for those establishing careers and raising families but it's also for those of us in later years who face a whole new set of challenges. Neil's enthusiasm for living is truly infectious."
–MRS. STELLA DORSMAN, Neil's third-grade teacher
Get Your Copy of You Are Awesome…
Let Me Tell You More About The Book…
Read A Sample Chapter Right Now (PDF)

Simple Lessons, Stronger Life
We are lucky.
For most of us famine, plague, economic depression, and other life-threatening catastrophes are the stuff of history books.
We're living in an era with the highest-ever rates of longevity, education, and wealth. Cars drive us home as phones entertain us before we arrive to food delivered on the front porch.
We have it all!
But there's just one side effect.
We no longer have the tools to handle failure … or even perceived failure. When we fall, we lie on the sidewalk crying. When we spill, we splatter. When we crack, we shatter. We are turning into an army of porcelain dolls.
A rude email from the boss means calling in sick. Only two likes on an Instagram post means we don't have friends. Cell phones show us we're never good enough. Yesterday's butterflies are today's panic attacks. Record numbers of students have clinical anxiety. And what about depression, loneliness, and suicide? All rising!
What do we desperately need to learn?
RESILIENCE.
And we need to learn it fast.
For US or International media please contact
Jessica Roth at 1-212-698-4665 or jessica.roth@simonandschuster.com

For Canada media please contact
Rita Silva at 1-647-427-6992 or rita.silva@simonandschuster.ca

For Other inquiries please contact
Kalee Brown at 1-416-577-8242 or kalee@globalhappiness.org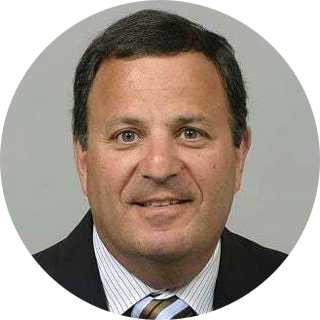 "Neil Pasricha's book You are Awesome is the exact kind of book we need to read to help offset the constant negativity that comes in and out of our life each day. Pasricha forces us to look within and become the best we can be by controlling our inner voice and blocking away all the distractions."
–MICHAEL LOMBARDI, former NFL executive with three Super Bowl rings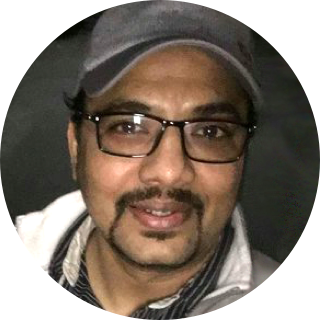 "I give this book five stars! Actually star's rating be so insufficient when it comes to Neil Pasricha, I give him all the universe for being the Sun, the light, the hope the happiness for so many of us in life with his extraordinary efforts in writing this book, what a book, seems a bible of happiness, a Google map of revisiting life! Thanks for yet another wonder Neil . . ."
–VISHWAS AGGARWAL, the world's greatest Uber driver with a 4.99 rating and over 5,000 rides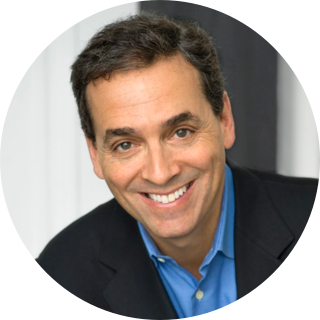 "Pick up this book for its gloriously self-affirming title — after all, you are awesome! — and stay for its wise and transformative advice. Writing in his usual engaging style, Pasricha will challenge you to build resilience, get out of your own way, and pursue a life of accomplishment and meaning."
–DANIEL H. PINK, author of When, Drive, and To Sell Is Human
Neil Pasricha thinks, writes, and speaks about intentional living. He is the New York Times bestselling author of five books, including The Book of Awesome and The Happiness Equation, which together have spent over 200 weeks on bestseller lists and have sold over 1,000,000 copies. He hosts the award-winning podcast 3 Books with Neil Pasricha, which features live conversations with guests such as Malcolm Gladwell, Judy Blume, and David Sedaris.
He gives over fifty speeches a year to audiences such as Royal Families in the Middle East, SXSW, and Shopify. Prior to his current work, Neil completed his MBA from Harvard Business School and spent a decade as Director of Leadership at Walmart. He lives in Toronto with his wife and three sons.
Get Your Copy of You Are Awesome…
Introduction
You Need To Be More Resilient
There's an old Taoist fable about a farmer with one horse. Have you heard it? It goes like this:
A farmer had only one horse. One day, his horse ran away.

His neighbors said,"I'm so sorry.This is such bad news.You must be so upset."

The man just said,"We'll see."

A few days later, his horse came back with twenty wild horses following.The man and his son corralled all twenty-one horses.

His neighbors said, "Congratulations! This is such good news.You must be so happy!"

The man just said,"We'll see."

One of the wild horses kicked the man's only son, breaking both his legs.

His neighbors said,"I'm so sorry.This is such bad news. You must be so upset."

The man just said,"We'll see."

The country went to war, and every able-bodied young man was drafted to fight. The war was terrible and killed every young man, but the farmer's son was spared since his broken legs prevented him from being drafted.

His neighbors said, "Congratulations! This is such good news.You must be so happy!"

The man just said, "We'll see . . ."
What is up with this crazy farmer, right?
Well, what's up with this crazy farmer is that he has truly developed resilience. He has built up his resilience. He is resilient! He's steady, he's ready, and whatever the future brings, we all know he's going to stare it straight in the face with eyes that scream,"Bring it on."
The farmer has come to understand that every skyrocketing pleasure or stomach-churning defeat defines not who he is but simply where he is.
The farmer knows that what happens in life only serves to help him see where he is and decide which way to go next.
The farmer knows every end is a beginning.
Whenever I read the fable of the farmer with one horse I sort of picture one of those inflatable clown punching bags that stands in the corner at a five-year-old's birthday party.
Do you know the ones I mean?
Pop him in the nose! He goes down. He gets back up. Knock him to the ground with a violent bear hug! He goes down. He gets back up. Deliver a dirty karate kick to his side of his head? He goes down.
And he gets back up.
Resilience.
In my journey to think, write, and speak about how we live an intentional life—while always wrestling with my own demons as I do so—this concept of resilience has quickly moved front and center with the volume blaring.
I wasn't looking for it!
Ten years ago my wife left me and my best friend took his own life, and I channeled that heartbreak into the simple practice of writing one awesome thing a day on a blog called 1000 Awesome Things. That blog turned into my first book.
The Book of Awesome is all about gratitude.
Five years later I met and fell in love with Leslie, and we got married. She told me she was pregnant on the flight home from our honeymoon.When we landed I started writing a long letter to my unborn child on how to live a happy life.That letter turned into my last book.
The Happiness Equation is all about happiness.
And now I'm saying that resilience has moved front and center and become loud and clear.
Why?
Because resilience is a skill we now have in very short supply. Not many of us have been through famines or wars or, let's be honest, any form of true scarcity. We have it all! And the side effect is that we no longer have the tools to handle failure or even perceived failure. These days when we fall we just lie on the sidewalk crying. We are turning into an army of porcelain dolls.
After a speech I gave recently a breathless fifty-something ran up to me and asked a question that represented what I'm getting asked everywhere:
My son was captain of the high school football team! He graduated with honors from Duke! And he called me last night crying again because his boss sent him a rude email! What is going on with him? What is going on with us? And what do we do about it?
What is going on with us?
We are living in a world where we no longer bend—we break.When we spill, we splatter.When we crack, we shatter. The New York Times reports that one in three adolescents has clinical anxiety. Cell phones show us we're never good enough. Yesterday's butterflies are tomorrow's panic attacks. And what about rates of depression, loneliness, and suicide? All rising!
We just can't handle it.
Today we need to learn the skills the farmer had in spades. And we need to learn them fast. Volatility, uncertainty, and complexity are accelerating. Change? Constant. Latest disruption? Getting disrupted. Meanwhile we know relationships will always spin and swerve and and life always, always, always has other plans.
What do we need?
To be like the farmer.
What do we want?
To be like the farmer.

We need to take all the uncertainty and failure and change coming at us and use it as momentum that slingshots us forward and forward and forward.
You Are Awesome is all about resilience.
It is a series of nine research-backed secrets, shared through personal stories, on how we can move from change-resistant to change-ready, failure-prone to failure-proof, thin-skinned to thick-skinned, and anxious to awesome.
Life is tiny and fragile and beautiful and precious. And we really are awesome.
All we need are a few directional arrows to get us back on track whenever we fall off course.
This is a book of nine arrows. I hope you like it.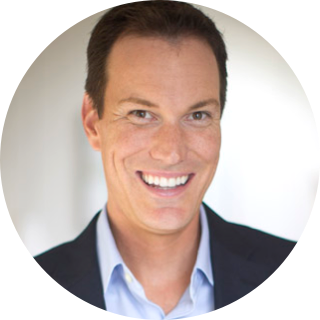 "With Neil's signature style of humor, research, whimsy and insight, You Are Awesome touches a chord and shows us the power of combining optimism and resilience to create more meaning at work, school and home…"
–SHAWN ACHOR, author of Big Potential andThe Happiness Advantage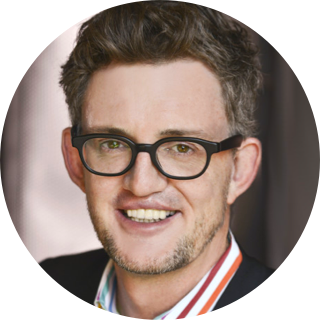 "Neil's the happiness mixologist. He combines an insight for awesome, a dry sense of humour, hard-earned wisdom and just the right amount of science, shakes it all together vigorously, and then pours you a libation you can toast to life that's rich, resilient and deeply delicious. Cheers!"
–MICHAEL BUNGAY STANIER, author of The Coaching Habit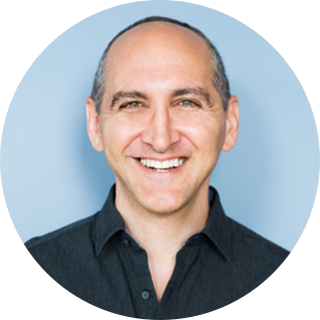 "A playful, yet powerful path from anxious to awesome. Pasricha blends science, story and a healthy dose of humor to deliver tools and strategies that cultivate resilience in a world that's never needed it more. Read You Are Awesome now!"
–JONATHAN FIELDS, author and founder of Good Life Project and Sparketype
Get Your Copy of You Are Awesome…